On Friday, 11/18/2022, the Bartlesville Police Department is hosting a Fentanyl Forum at the Bartlesville Community Center at 6:30 p.m. A panel of experts will discuss issues from Fentanyl in the community. Disclaimer: This event is not sponsored by the school district.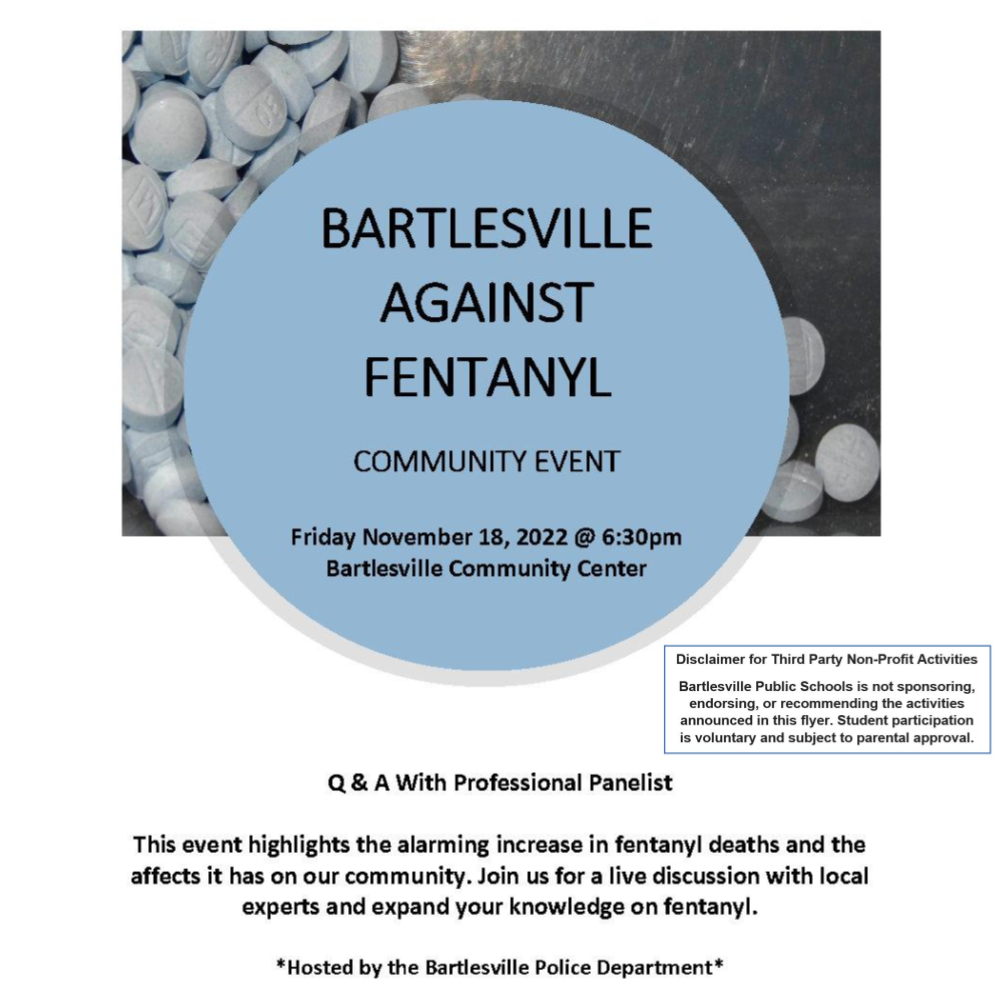 Nonpartisan information on the November 8 election is available from the League of Women Voters of Oklahoma at OKVOTERGUIDE.COM. Like the League, Bartlesville Public Schools does not endorse or oppose any candidates nor take a position on state questions.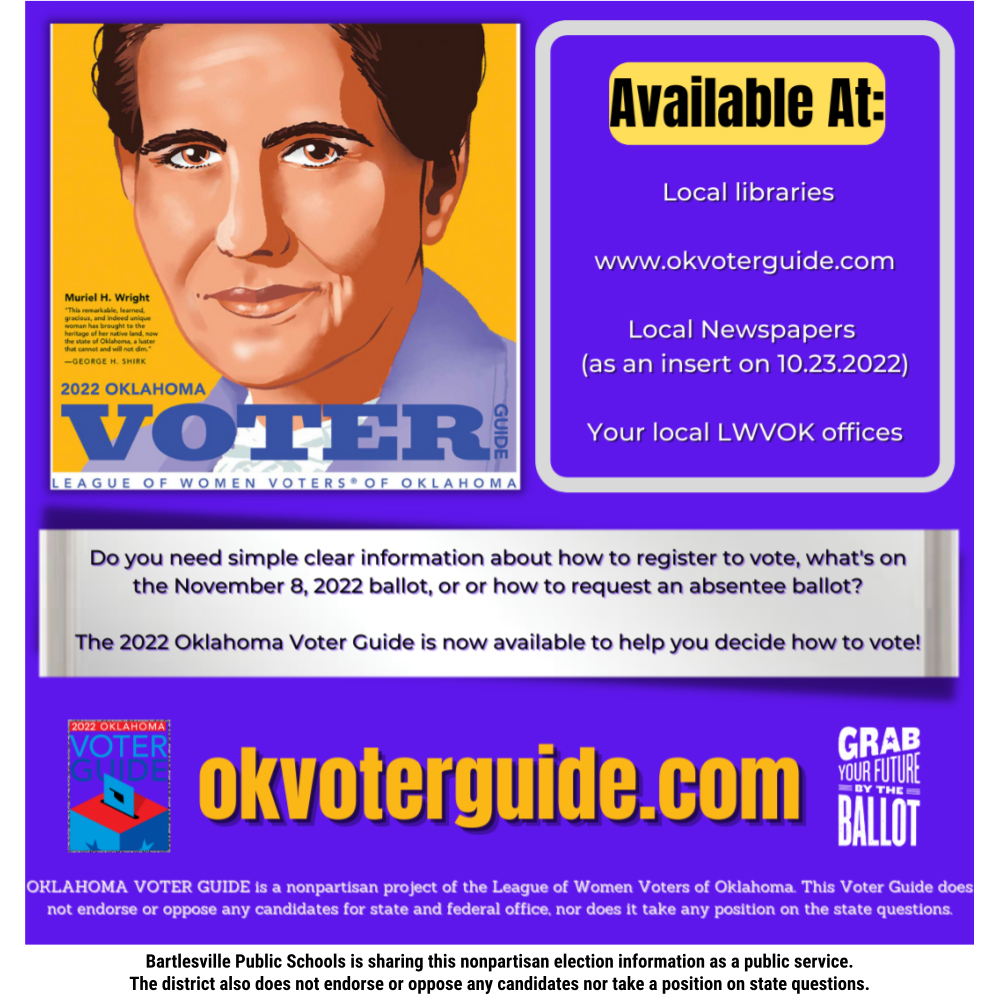 Due to low water pressure affecting services and fire protection at multiple schools and grade levels, classes are CANCELLED for Friday, October 7 for all of the Bartlesville Public Schools. No virtual classes, either. Classes will resume on Monday.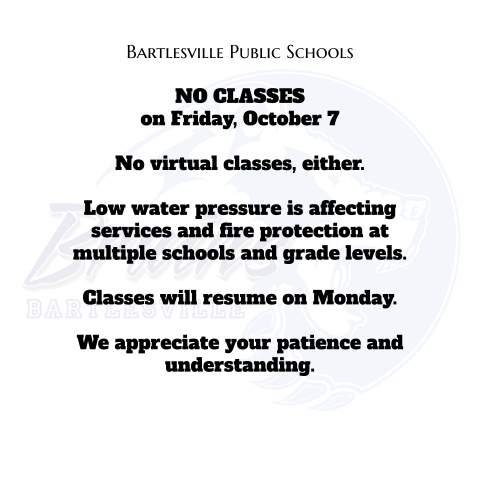 Congratulations to our September Students of the Month. Great job Bailee and Riley!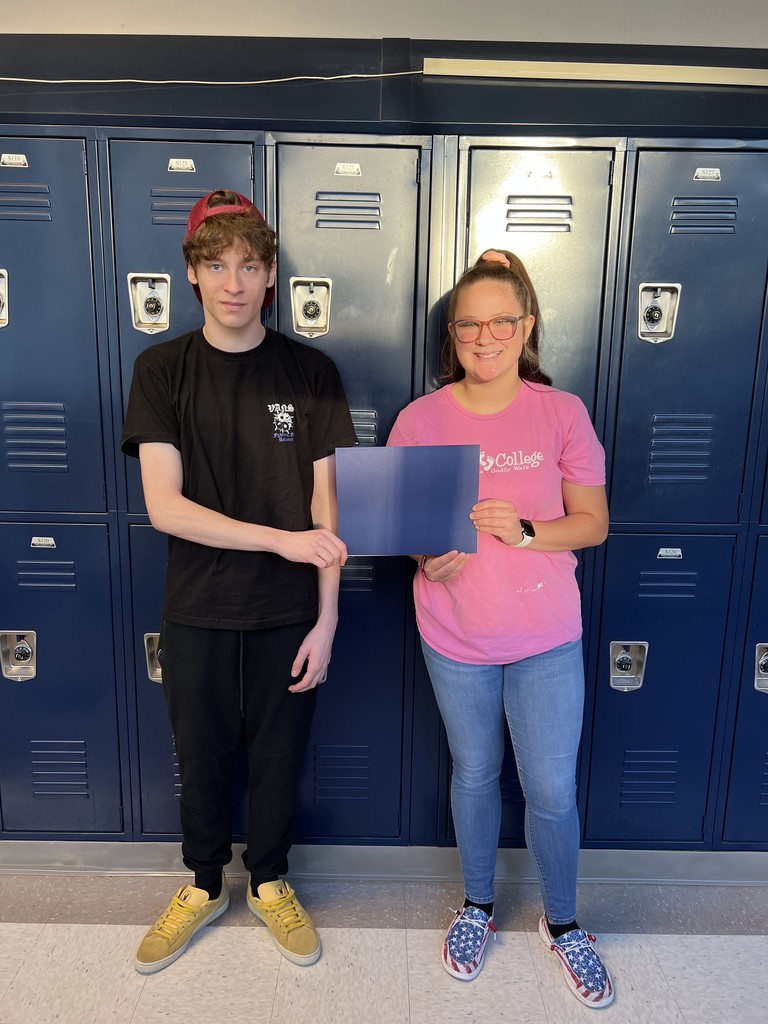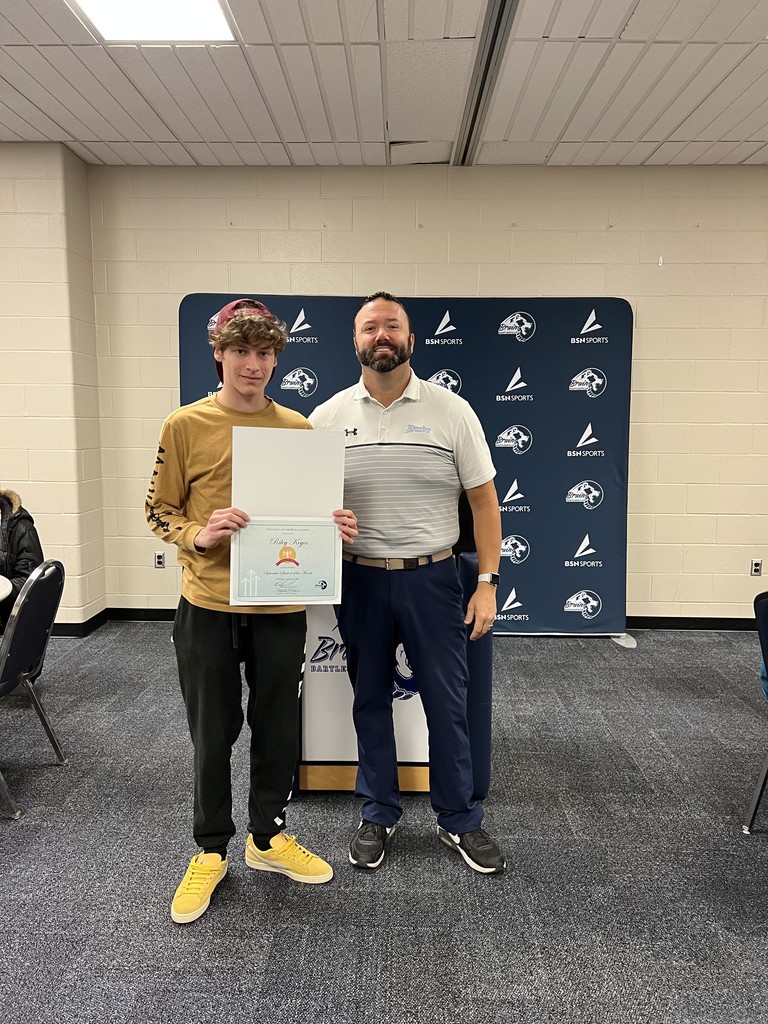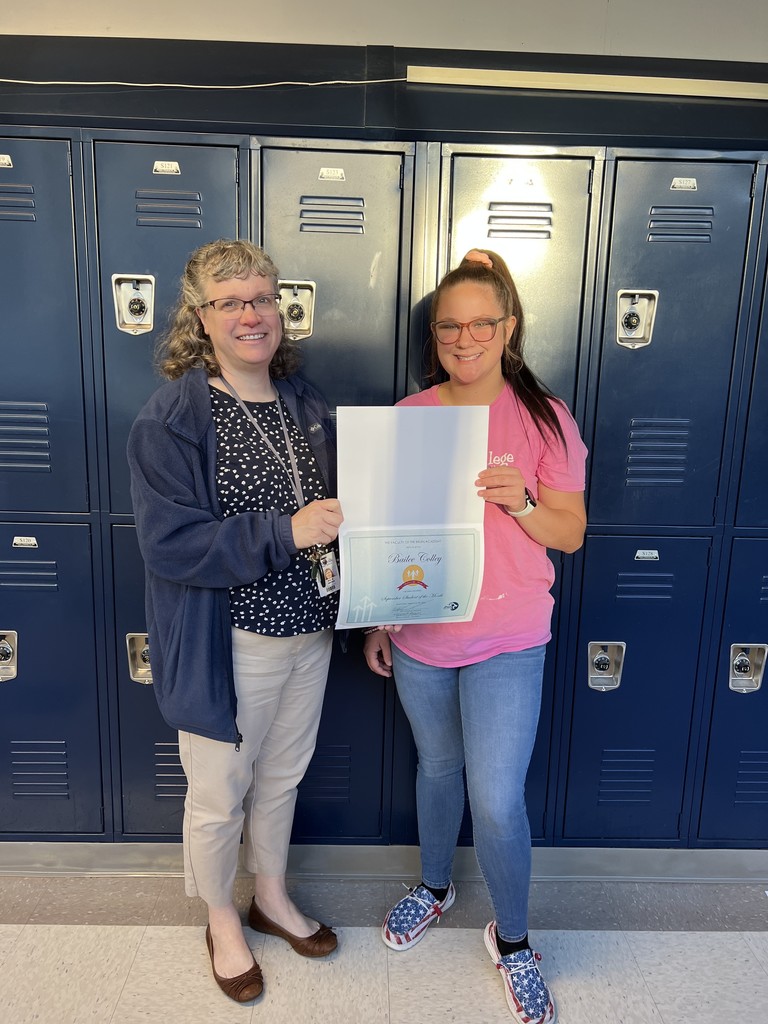 Bartlesville Bruins Homecoming Dress Up Days Oct. 17-21 #bvillebruwin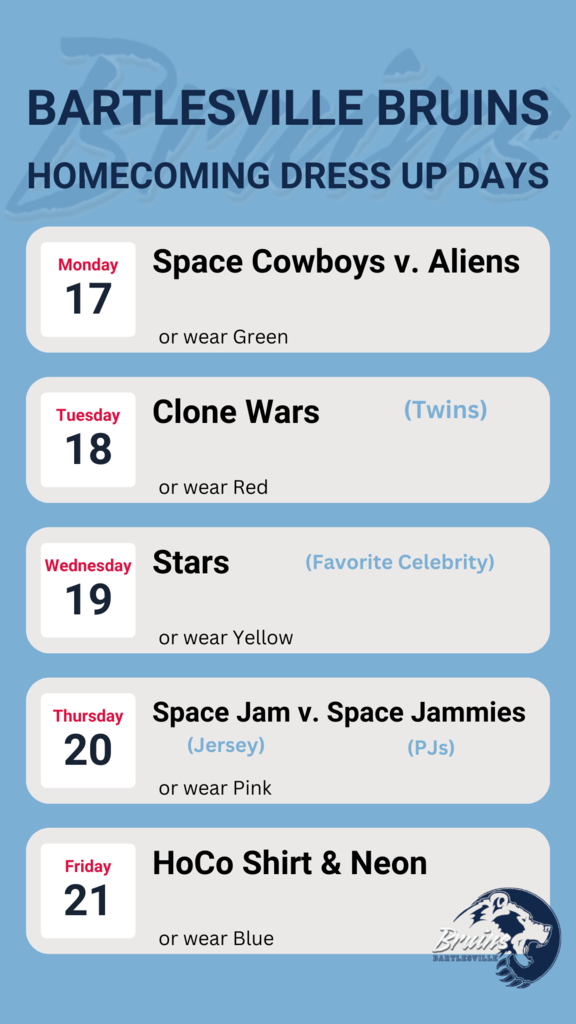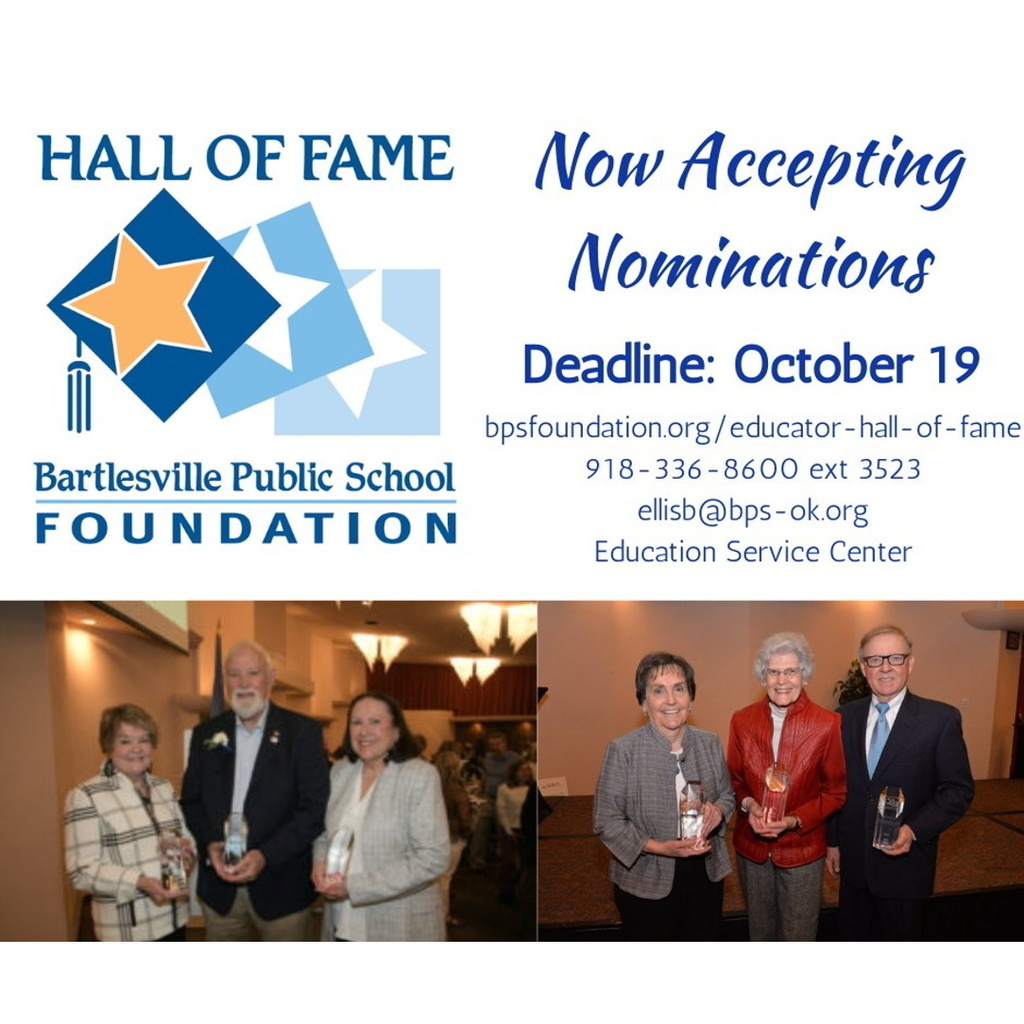 Bartlesville Bruins Team Shop is now open through August 23rd! Get ready for game day at bsnteamsports.com/shop/BVILLEBRUI.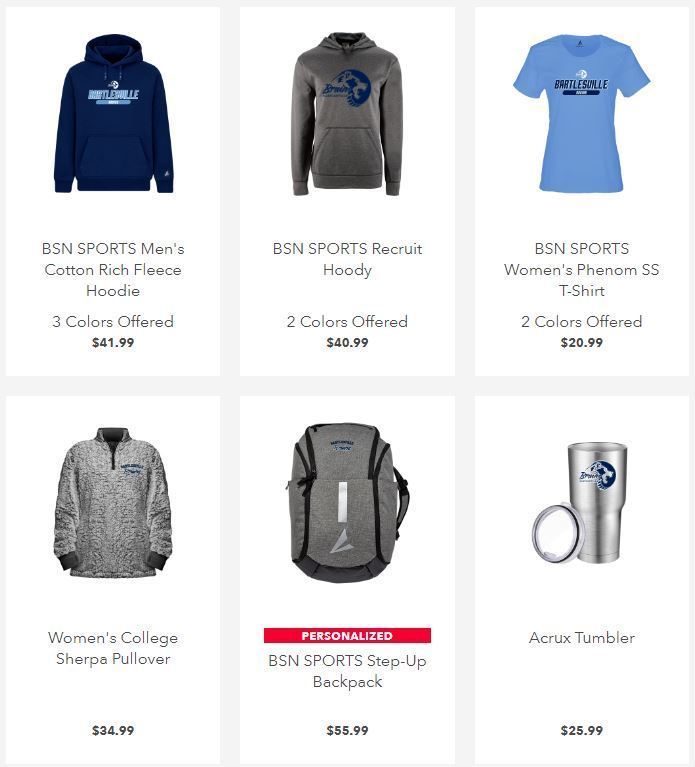 It's always bittersweet when we gather as a FAMILY for the last time in Bruin Academy! A special thank you to Equity Bank and Trevor Dorsey for Donating gift cards to our students in our zero's aren't permitted program this year.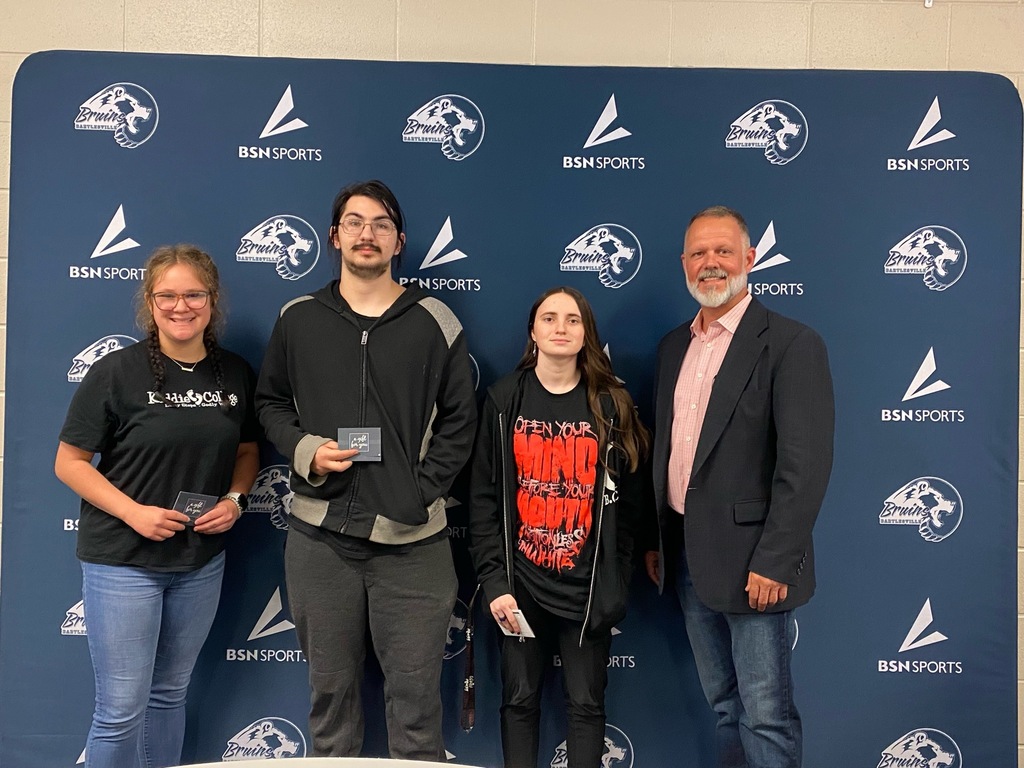 BPS Summer Strength and Conditioning program for all athletes in grades 4-12th. #bvillebruwin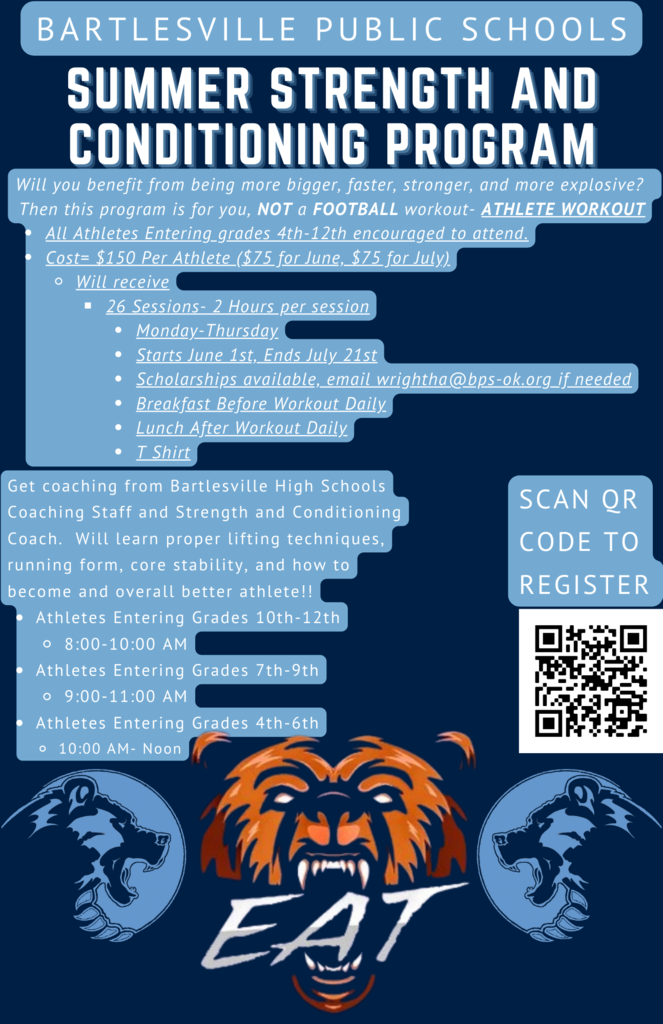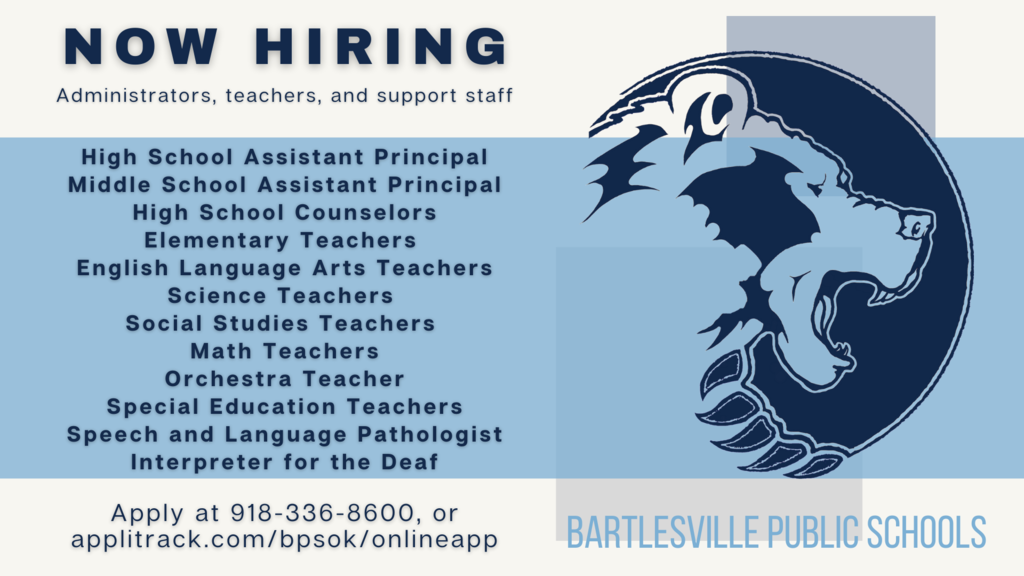 PK-12 Virtual Enrollment for 2022-23 is now open. To learn more, join us Tuesday, April 12 at 6pm in the BHS Commons. #bvillebruwin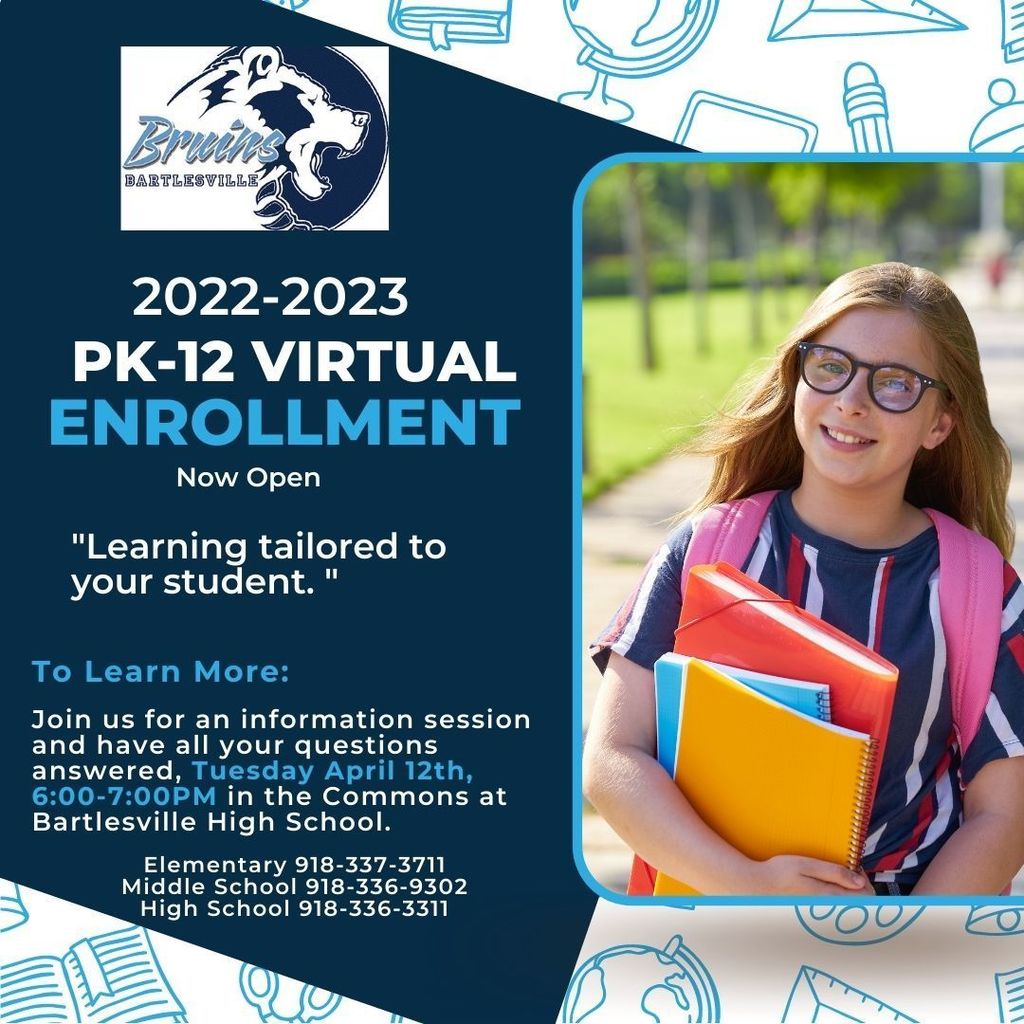 Congrats to the Bruin Academy January/February students of the month!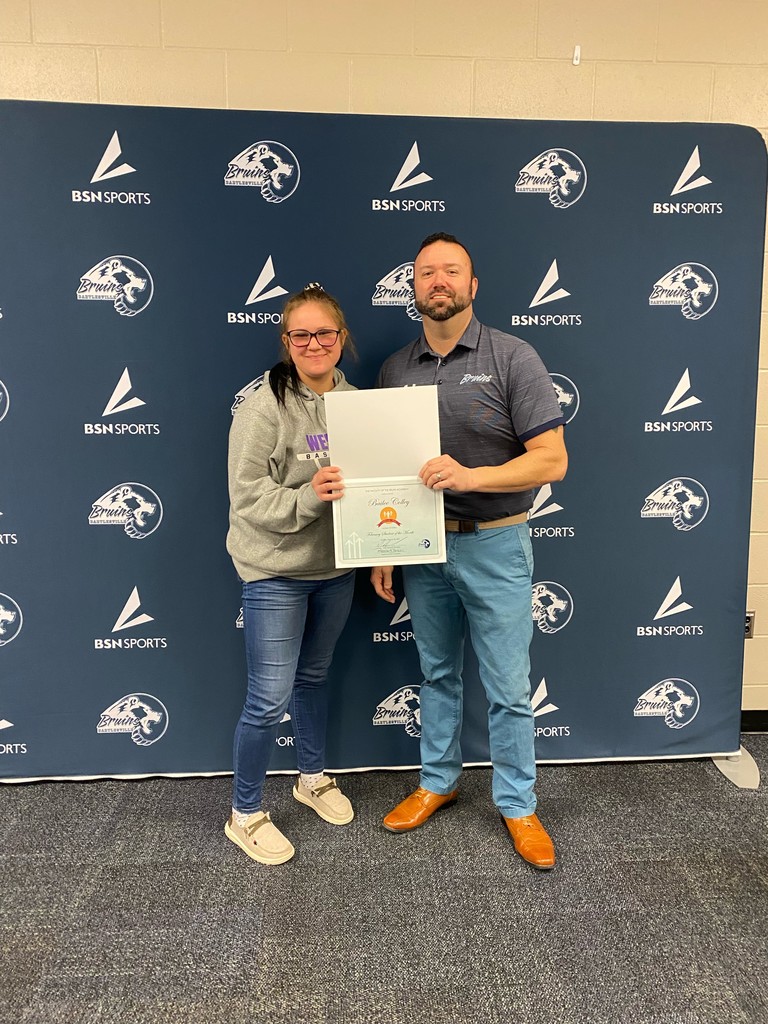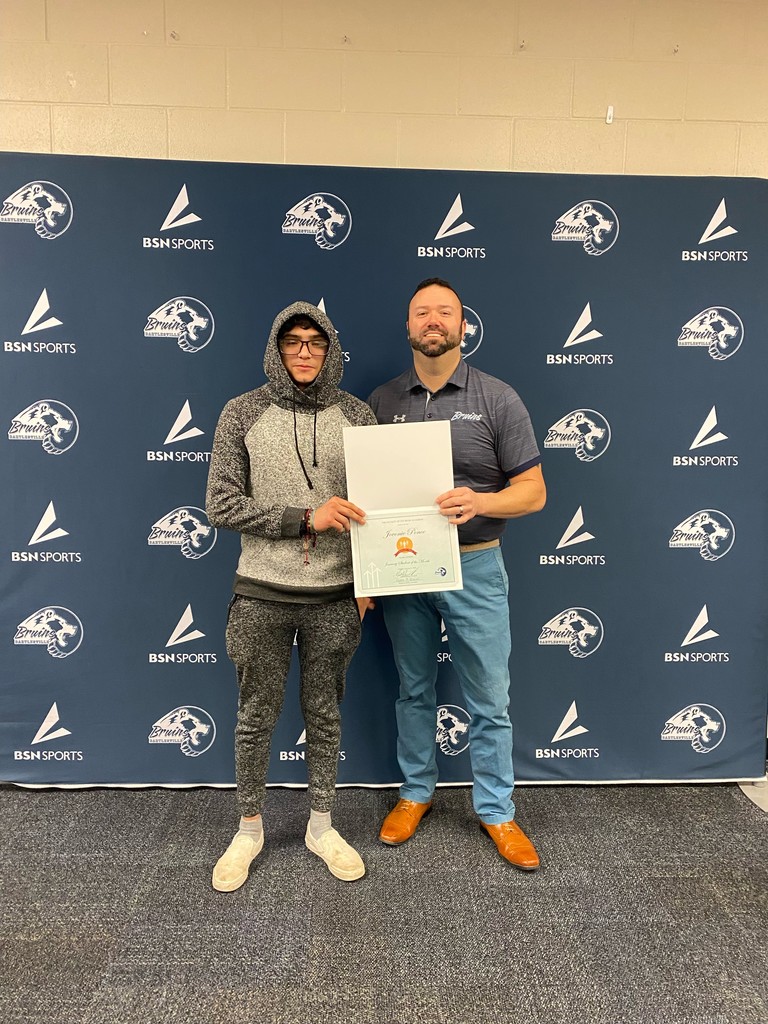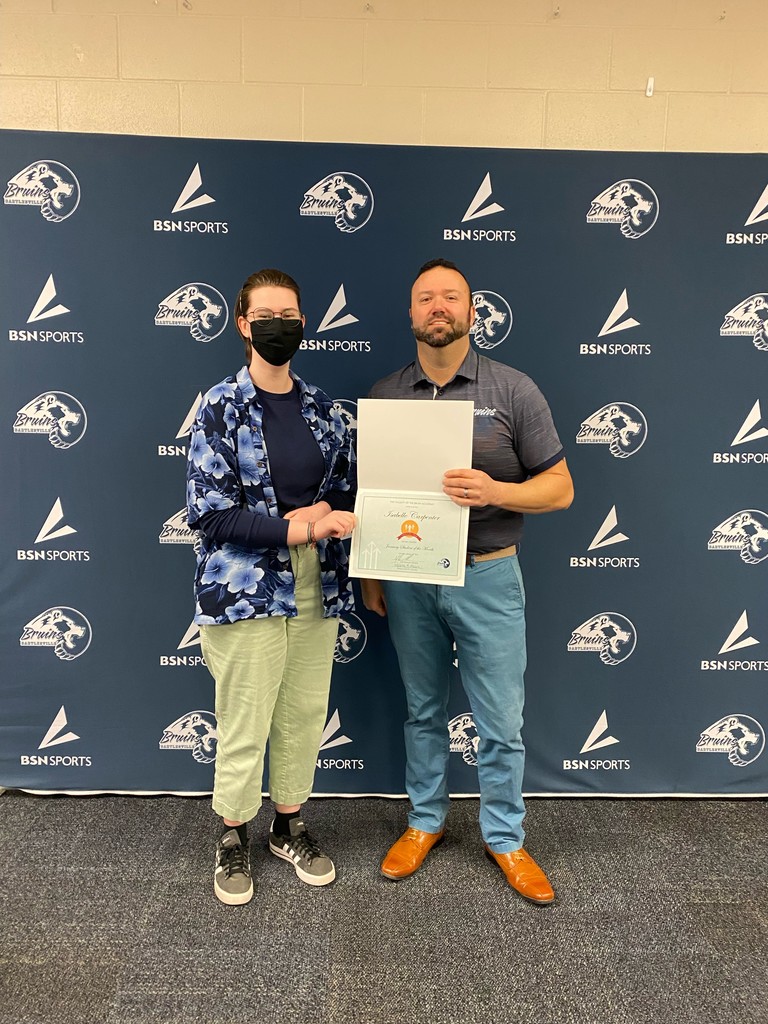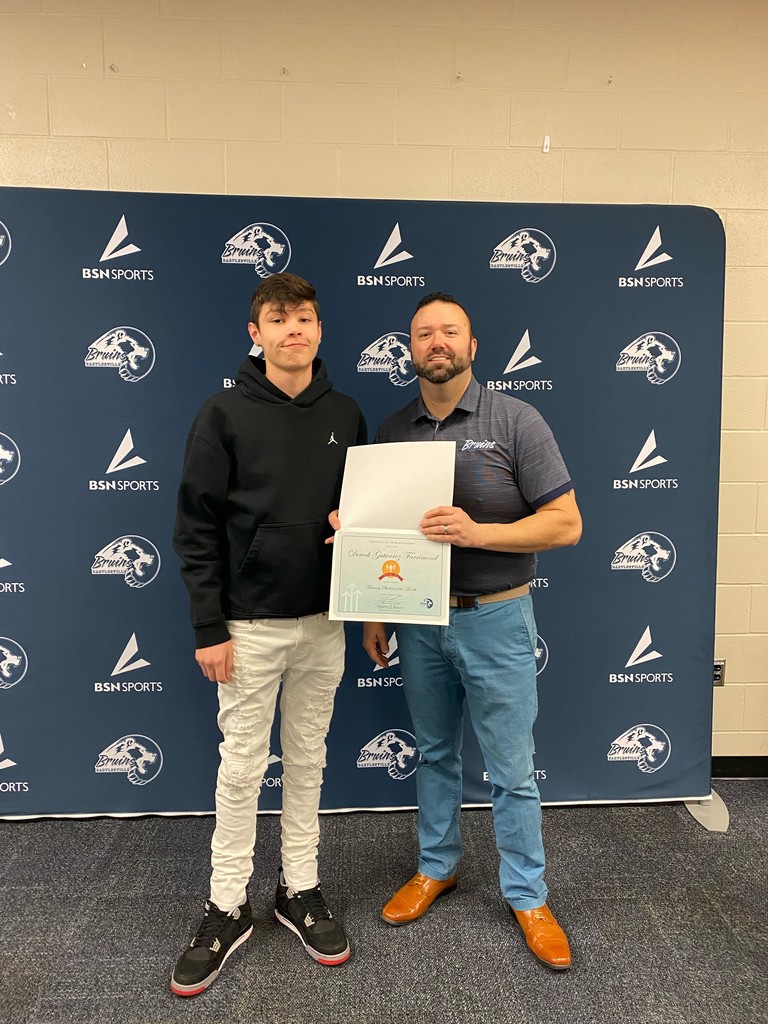 Thank you to district 35 Representative, Ty Burns for coming and speaking with our kids today!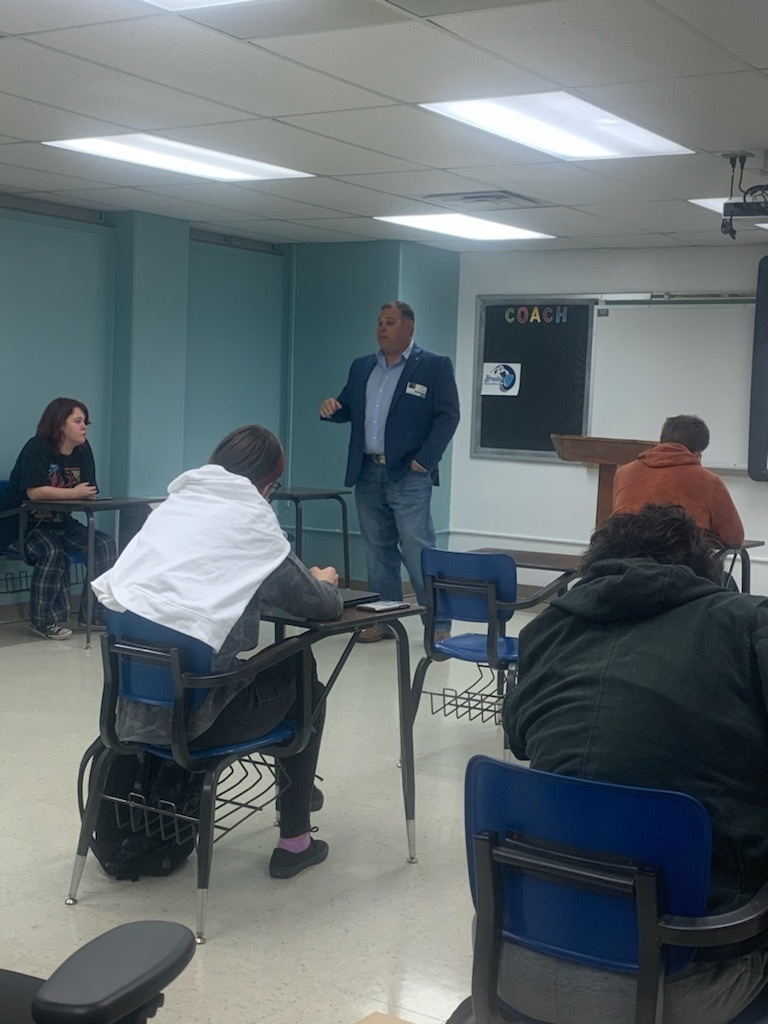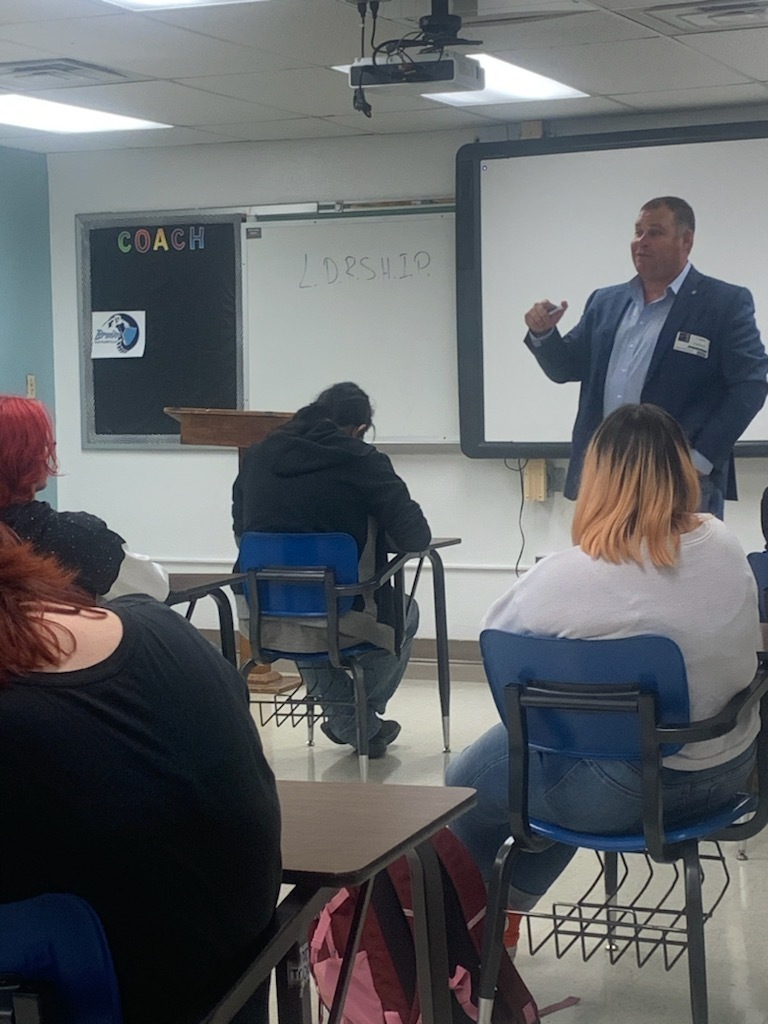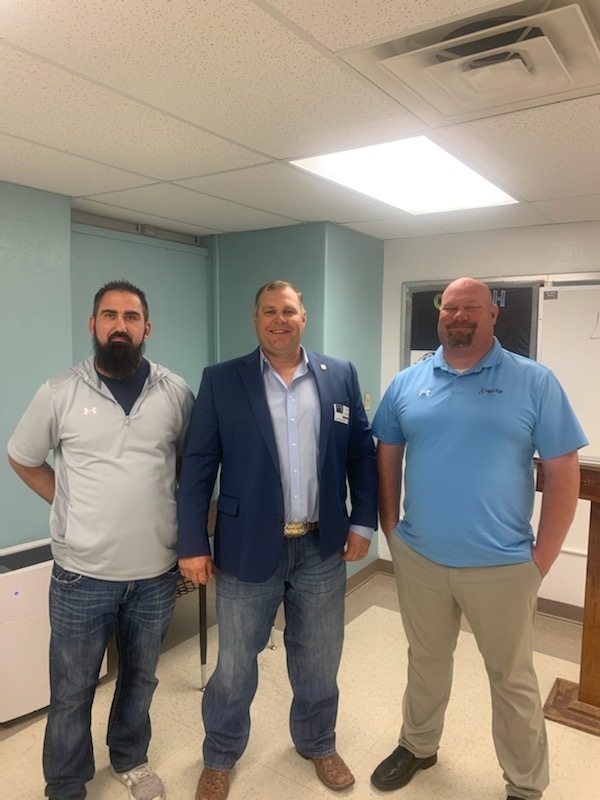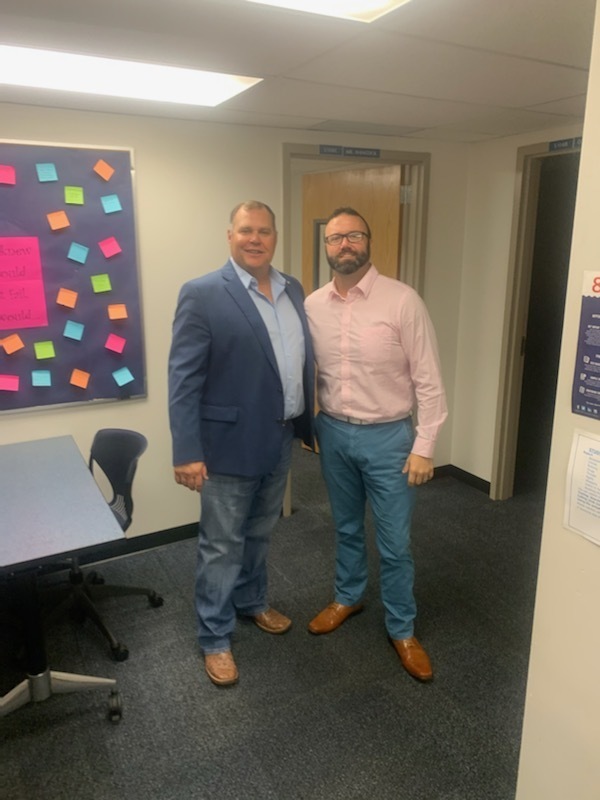 Congratulations to Kele Haase and Daniel Rhodes for being selected Bruin Academy's October students of the month!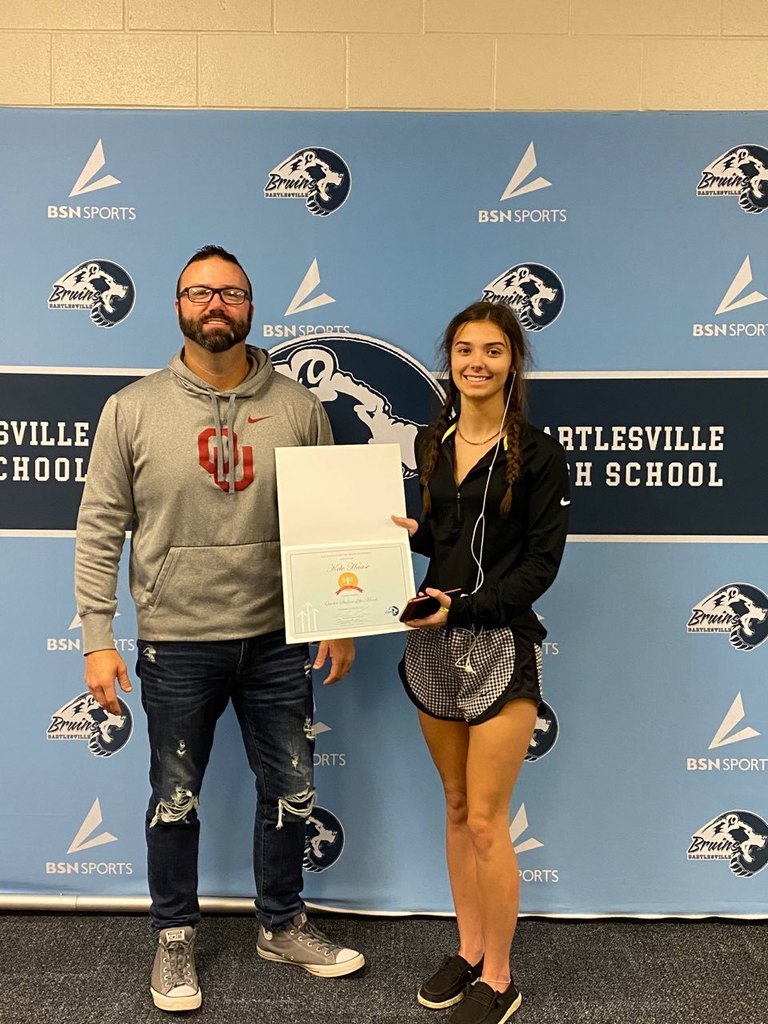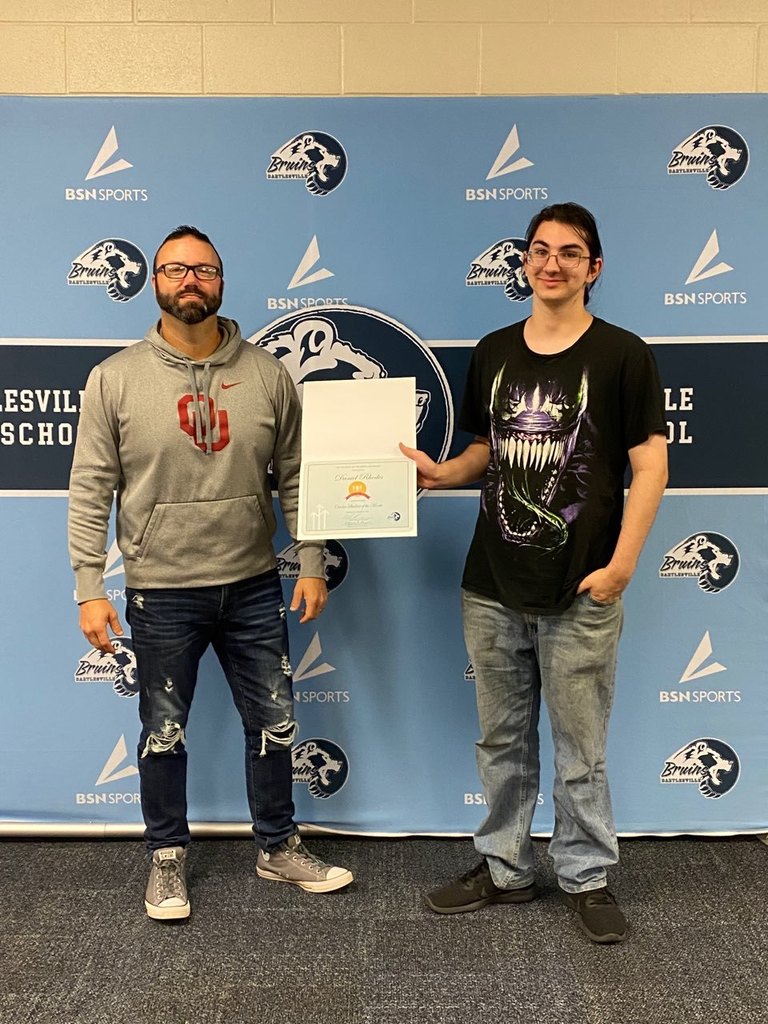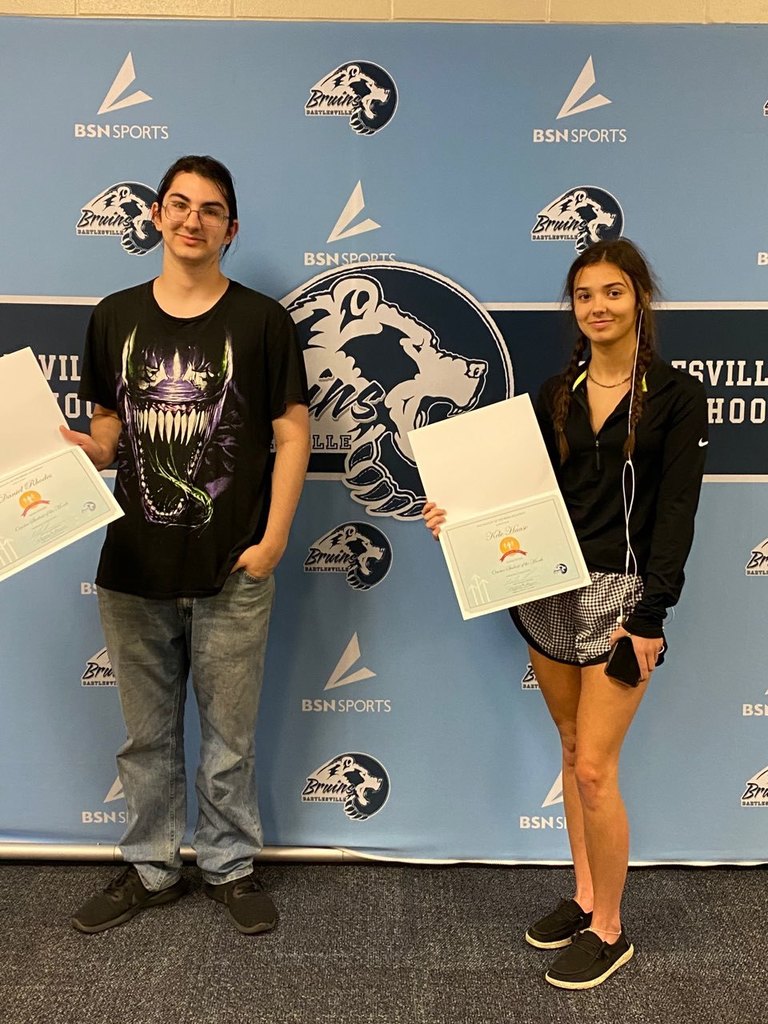 Congrats to the Colton Giovinazzo and Phoebe Cagle for being selected as the Bruin Academy Students of the Month for September!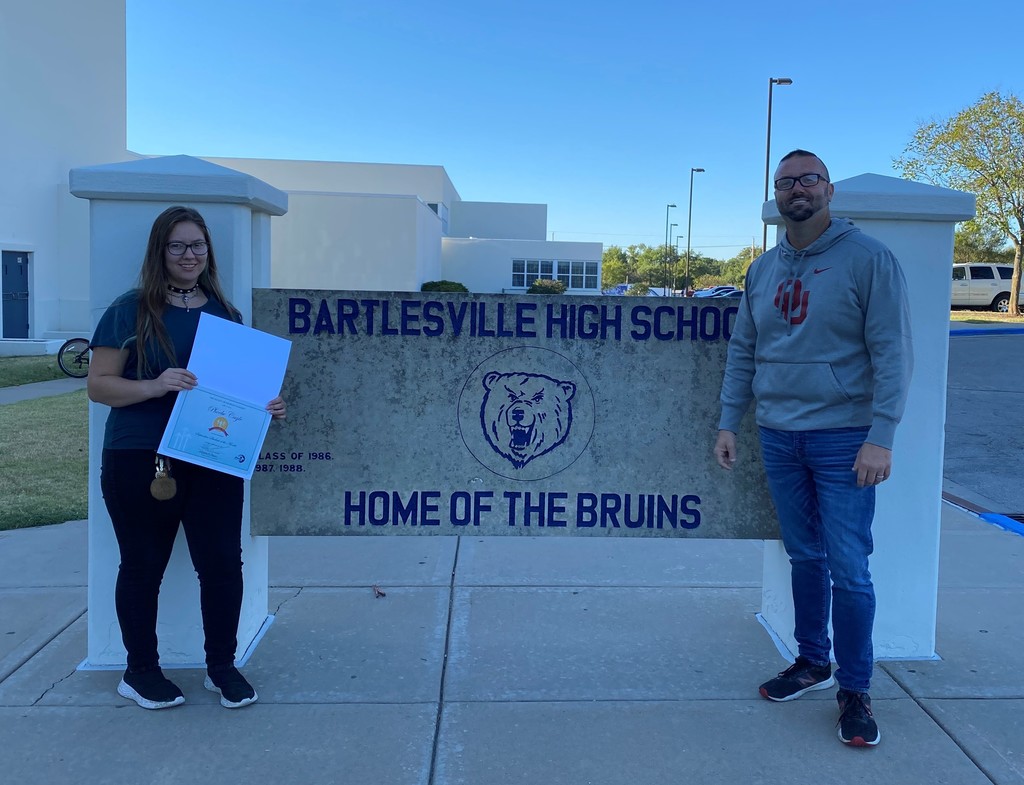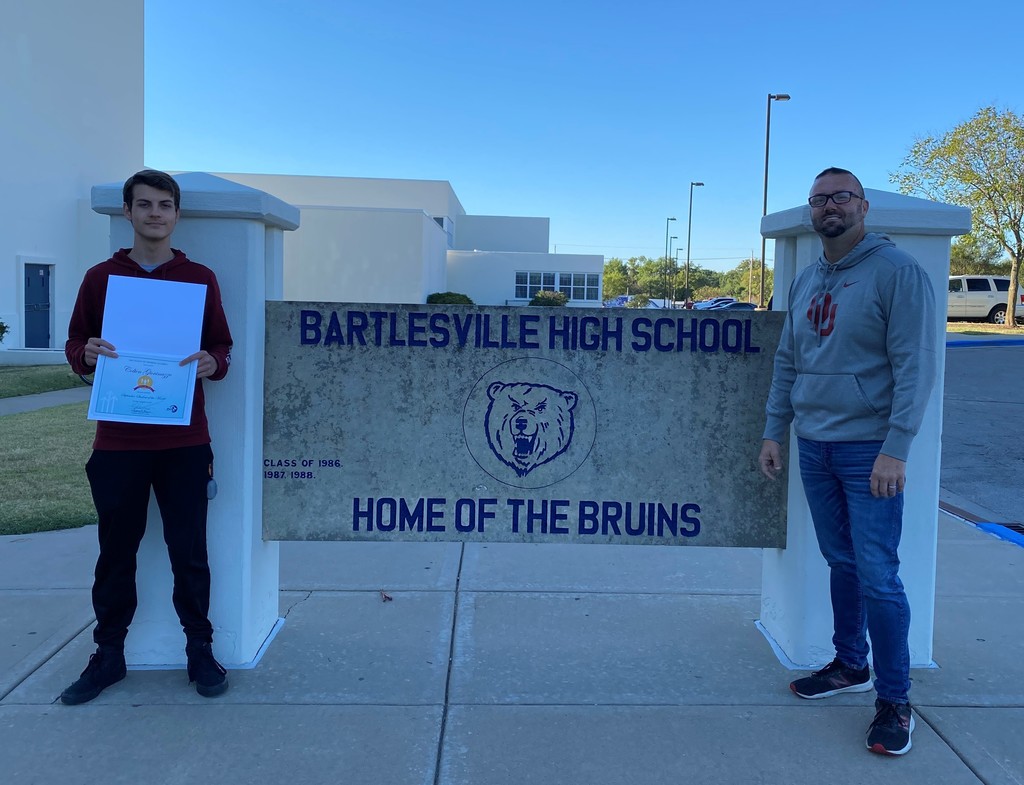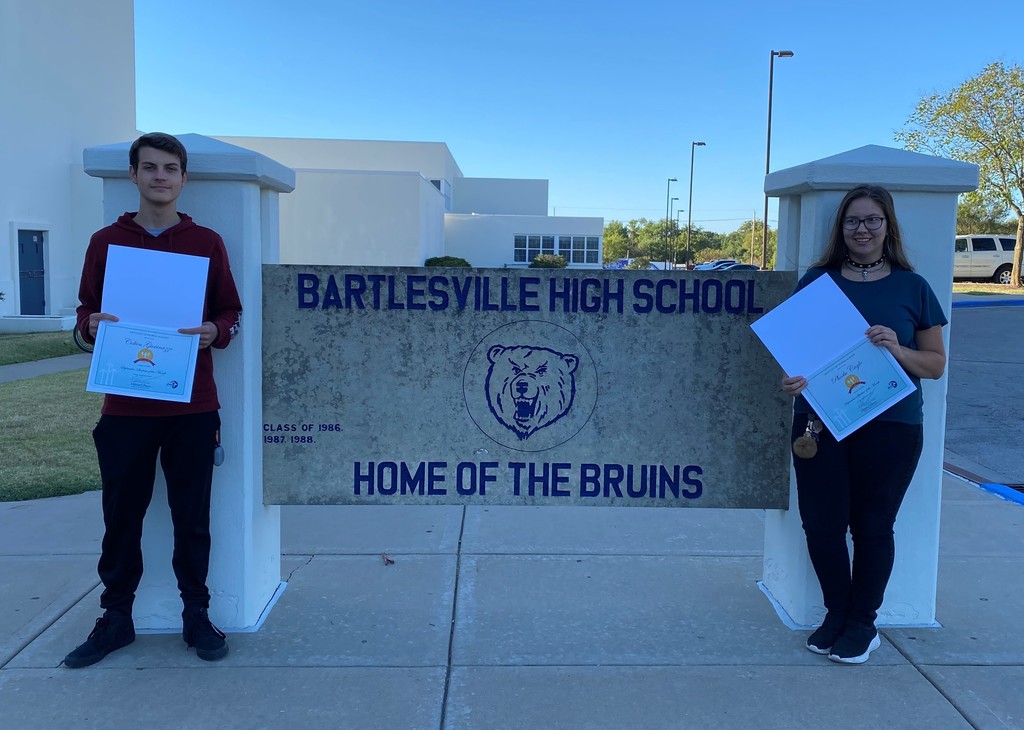 BPS is seeking substitute teachers. Pay has increased to $90 per day for certified subs and $70 per day for non-certified subs. Apply at applitrack.com/bpsok/onlineapp. #bvillebruwin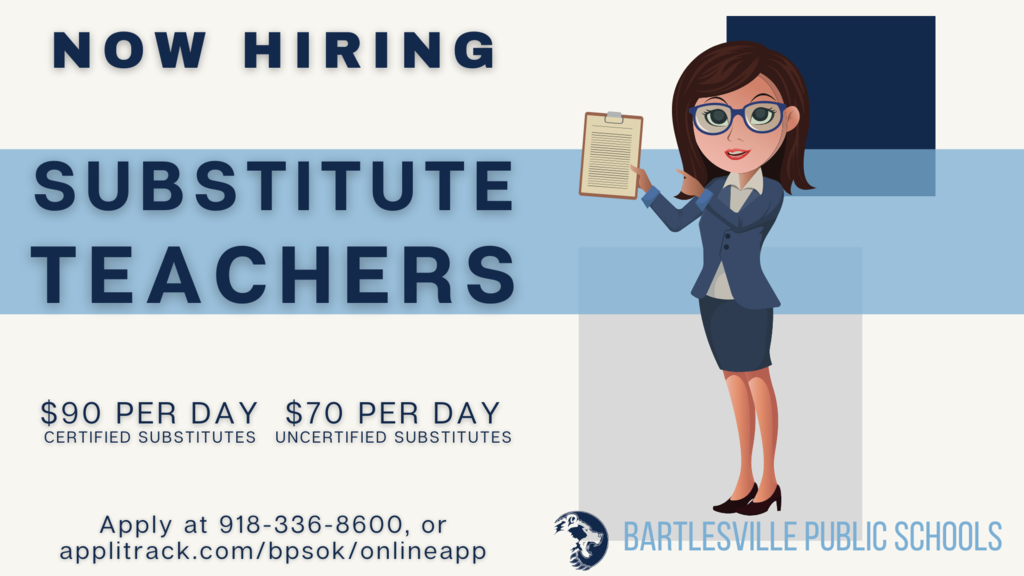 Don't forget to vote today. Regular polling places are open until 7 p.m.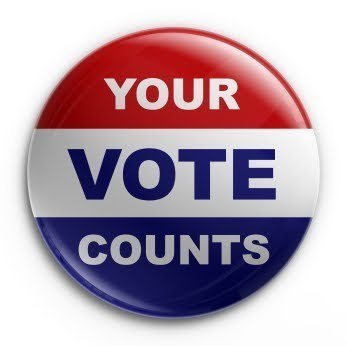 BPS has certified teaching positions available. Apply at applitrack.com/bpsok/onlineapp. #bvillebruwin

Major props to our very own Ryan Blattler for recieving the National Merit Scholar Semi-Finalist award. Proud of you, buddy!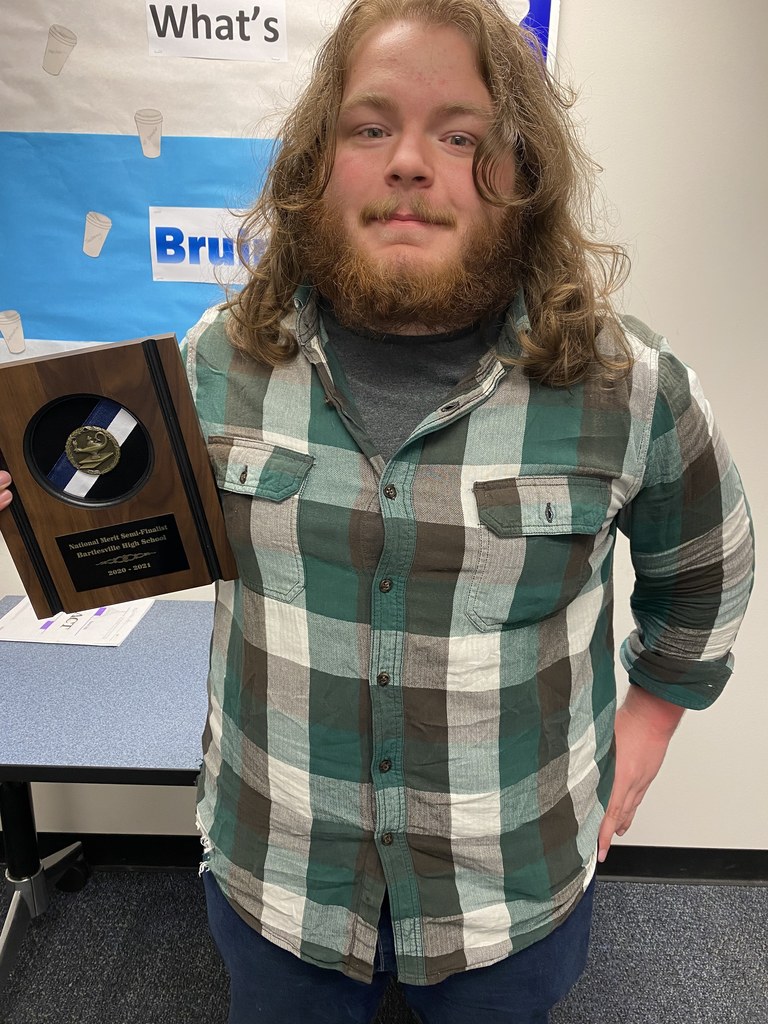 Washington County Health Dept. will be offering free vaccinations for walk-ins, no appointment needed, and this will NOT appear in the state portal. Pfizer is available for ages 16 and up.